About Us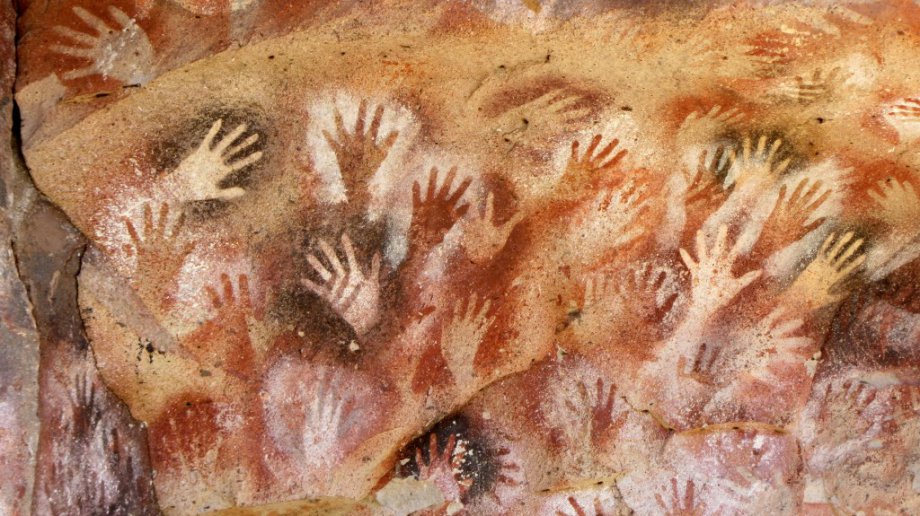 The above photo is of Cuevade Las Manos (Cave of Hands) in Santa Cruz, Argentina. Scientists BC. He thinks it belongs to the years 9000-13000. I wonder for what emotion, anxiety or purpose did people touch this cave in Argentina ten thousand years ago? The desire to leave a mark; as old as humans...
Thousands of years ago, mankind acquired the ability to process materials such as various stones, bones, seashells, silver and copper. Using these materials, they made various tools as well as jewelry. In Sumer, Ancient Egypt, Ancient Rome, jewelry has become an indispensable part of human life throughout the ages. In the finds unearthed in the excavations made in the settlements of ancient times, we definitely come across jewelry. Jewelry, which is the purest art product of every period throughout history; It is intended to protect the wearer from evil. In addition, it has survived to the present day as a product of the user's desire to look more beautiful.
Roma Silvers has been established since 2003 by a young team who are inspired by history and are eager to make aesthetic, high quality and different designs.
We aim to create new and original designs by being inspired by the stages of jewelry throughout the ages.
Poet Gülten Akın says in one of her poems: "Oh, no one has time to stop and understand subtle things..." Although the poet is right in her reproaches, we believe that there are people who will understand subtle things and value subtleties.
We have a problem with being different, original and creative.
Our aim is to reach everyone who does not like mediocrity and has aesthetic concerns.
We are like those people who managed to stay on the earth by leaving their handprints in the Cave of Hands...
We want to leave a trace of us in the world...
Yukarıdaki fotoğraf Arjantin/Santa Cruz'da bulunan Cuevade Las Manos'a (Eller Mağarası) aittir. Bilim insanları M.Ö. 9000-13000 yılları arasına ait olduğunu düşünmektedir. On bin yıl kadar önce Arjantin'de insanlar bu mağaraya hangi duygu, kaygı ya da amaçla ellerini dokundurdular acaba? İz bırakma arzusu; insan kadar eski...
İnsanoğlu binlerce yıl önce çeşitli taşlar, kemikler, deniz kabukları, gümüş, bakır gibi malzemeleri işleme becerisini edinmiştir. Bu malzemeleri kullanarak çeşitli aletlerin yanı sıra takılarda yapmışlardır. Sümer'de, Eski Mısır'da, Antik Roma'da, çağlar boyunca takı insan hayatında olmazsa olmaz bir yer edindi. Antik çağlara ait yerleşim yerlerinde yapılan kazılarda çıkan buluntularda mutlaka takı karşımıza çıkar. Tarih boyunca her dönemin en saf sanat ürünü olan takı; onu takan kişiyi kötülüklerden koruma amacı taşır. Bunun yanı sıra kullanan kişinin daha güzel görünme isteğinin ürünü olarak günümüze kadar gelmiştir.
Roma Silvers'ta 2003 yılından beri, tarihten ilham alıp estetik, kaliteli ve farklı tasarımlar yapmaya hevesli genç bir ekip tarafından kurulmuştur.
Çağlar boyunca takının geçirdiği aşamalardan esinlenip, yeni ve özgün tasarımları oluşturmayı hedefliyoruz.
Şair Gülten Akın bir şiirinde şöyle der: "Ah kimsenin vakti yok durup ince şeyleri anlamaya..." serzenişlerinde haklı olsa da şair, biz ince şeyleri anlayacak ve inceliklere değer verecek insanların olduğuna inanıyoruz.
Bizim farklı, özgün ve yaratıcı olmak gibi bir meselemiz var.
Sıradanlıktan hoşlanmayan, estetik kaygısı olan herkese ulaşmak derdimiz.
Eller Mağarası'nda el izlerini bırakarak dünya üzerinde kalıcı olmaya başaran o insanlar gibiyiz bizde...
Dünyada bizden de bir iz kalsın istiyoruz...